The Brentford griffin is a griffin-like cryptid  that inhabits the national forests of London,England.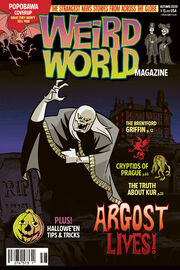 It has been described as an enormous dog with wings, or as an enormous black bird. It appears to have no fear of humans, for of the accounts of 1984 and 85 conclude it flying high above the streets of London, and resting itself on meterpoles of gas stations. It has made its home in nesting spots high up in the buildings of towers. Many sightings are still recently being discovered.
Ad blocker interference detected!
Wikia is a free-to-use site that makes money from advertising. We have a modified experience for viewers using ad blockers

Wikia is not accessible if you've made further modifications. Remove the custom ad blocker rule(s) and the page will load as expected.