Buratsche-al-ilgs


Vital statistics
Species
Buratsche-al-ilgs
Habitat
Abilities
First appearance
Target: Fiskerton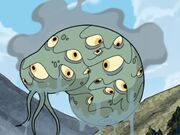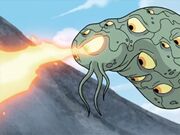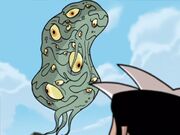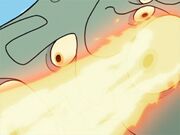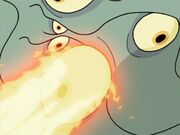 The Buratsche-al-ilgs, or butatsch-ah-ailgs, was one of Doc and Drew's honeymoon adventures. Apparently they stated that they never found it, but came close to it a couple of times. It made its first and only appearance in Target: Fiskerton.
Biography
On the Saturdays second trip there, it seemed to come out of the water to attack them later, but turned out to be a fake. Despite it being a fake, the creature seemed to take lots of damage from fire and being in the water for so long. It is unknown how the machine produced heat. This beast is feared throughout Switzerland as a fierce monster. It is unknown how it is able to deflect gravity, but the heat could be produced through chemical solutions in the retina of the eye. Then it channels and focuses the direction of the beam, in turn producing flames and projection. The very lakes that this creature inhabits are so revered, that the farmers refuse to let their sheep graze near the lake, and the parents won't let their children play near the lakes.
Physical Appearance
The creature is the color grayish-green, having 100 eyes all around its body, giving it sight in all directions. It is stated to look like tissue in the shape of a stomach.
Series
Trivia
It seems to eat plankton using its filter-like mouth and to exchange it for tails when gliding in the air to attack.
It can produce large amounts of heat through its eyes, usually using one eye. It can possibly shoot through all of them at the same time.
This creature was confirmed to be part of the Fiskerton play set.
Ad blocker interference detected!
Wikia is a free-to-use site that makes money from advertising. We have a modified experience for viewers using ad blockers

Wikia is not accessible if you've made further modifications. Remove the custom ad blocker rule(s) and the page will load as expected.