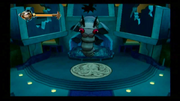 The Con Rit is a centipede-like Cryptid sighted off the coast of Asia. Its body is made up of thick plates of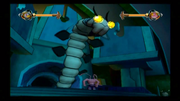 segmented armor and measures up to sixty feet long. It is related to the algerian sea centipede. It was also seen in the secret saturdays Beasts of the fifth sun. 
   Con Rit is the sixth beast of the fifth sun.  
Ad blocker interference detected!
Wikia is a free-to-use site that makes money from advertising. We have a modified experience for viewers using ad blockers

Wikia is not accessible if you've made further modifications. Remove the custom ad blocker rule(s) and the page will load as expected.