Indian Naga


Vital statistics
Species
Indian Naga
Habitat
Abilities
First appearance
The Atlas Pin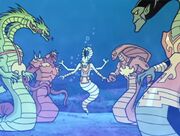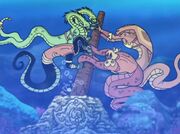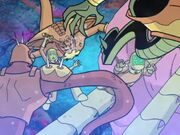 The Indian Naga is one of the nagas in allegiance with Rani Nagi. It made its first appearance inThe Atlas Pin.
Biography
It appears as a half-human, half-snake Naga with red skin. It appears to wear a lot of armor, not to the extent of its brethren, and also has long tentacle arms. These tentacle arms are used to fight against the humans as seen in The Atlas Pin.
Series
Ad blocker interference detected!
Wikia is a free-to-use site that makes money from advertising. We have a modified experience for viewers using ad blockers

Wikia is not accessible if you've made further modifications. Remove the custom ad blocker rule(s) and the page will load as expected.