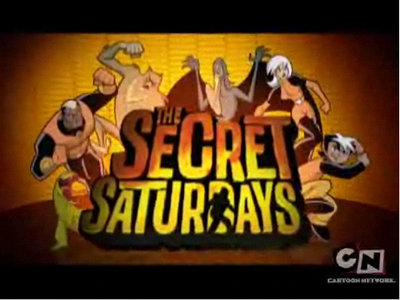 The Secret Saturdays is an American animated television series created by Canadian cartoonist Jay Stephens (creator of the Emmy-winning cartoon, Tutenstein) for Cartoon Network. The series is about a family of secret scientists that work to keep the truth about cryptids from getting out, to protect both the human race and the creatures themselves. There were several sneak peeks of the show on September 1, 2008 and it debuted on October 3, 2008.
Trivia
Ad blocker interference detected!
Wikia is a free-to-use site that makes money from advertising. We have a modified experience for viewers using ad blockers

Wikia is not accessible if you've made further modifications. Remove the custom ad blocker rule(s) and the page will load as expected.