Wendigo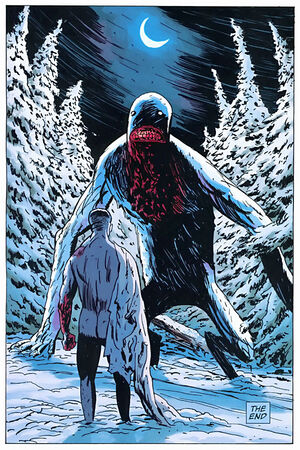 The Wendigo is a demonic creature appearing in the legends of the Algonquian peoples. It is thought of variously as a notorious, cannibalistic spirit that could possess humans or a monster that humans could physically transform into after succumbing to cannibalistic acts. The living form of the Wendigo is commonly depicted as a stag-headed humanoid, but at other times, with a Sasquatch-based appearance.
THIS CRYPTID DID NOT APPEAR IN THE SERIES
Ad blocker interference detected!
Wikia is a free-to-use site that makes money from advertising. We have a modified experience for viewers using ad blockers

Wikia is not accessible if you've made further modifications. Remove the custom ad blocker rule(s) and the page will load as expected.